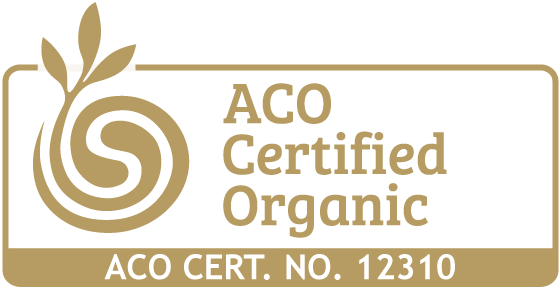 • Promotes a sense of self-trust and confidence, clearing the mind to bring clarity and guidance by releasing negative thoughts, stress and tension to revitalise the mind.
• Reduces nervousness, self-doubt and releases negative thoughts to promote self-trust and confidence.
• Grounds, slows and deepens breath to soothe and calm the mind.

Patchouli - Grounding and balancing effect to help calm depression feelings and anxiety.

Lavender - Potent sedative helpful in easing insomnia and calming the mind. Said to balance and align chakras.

Frankincense - Slows down and deepens breathing to soothe and calm the mind.

Ylang-Ylang - Reduces nervousness, exhaustion, and anxiety by uplifting mood and includes feelings of joy and hope.

Clary Sage - Soothes and uplifts the mind, releasing negative thoughts and self-doubt and promotes a positive feel good mood.
Diffuse: Add 3 to 5 drops per 90mL of water in your diffuser and let the therapeutic aroma fill the atmosphere.

Perfume: Apply 1-2 drops to your scarf or the inside of your shirt and wear as a perfume.

Massage: We recommend 10 drops of essential oil per 20ml of carrier oil. Pump a small amount into your palms and rub together to warm and spread. Massage into freshly cleaned skin, using long flowing strokes towards the heart until fully absorbed.

Facial Massage: We recommend 1-2 drops of essential oil per 5ml of facial oil. Pump a small amount into your palms and rub together to warm and spread. Massage into freshly cleansed face, neck and decolletage until absorbed.

Bathing: Add 5 drops of essential oil to 1 tablespoon (0.2mL) of carrier oil; add to bath water and agitate the surface; immerse and enjoy.

Face Masks: Add 1-2 drops of essential oil to 1 teaspoon of carrier oil; dab onto outside of face mask for aromatherapeutic benefits.

Inhale straight out of the bottle for a few seconds throughout the day.

Store below 30℃ and away from direct sunlight. To ensure skin compatibility, patch test first. If irritation occurs, discontinue use and seek medical advice.
Lavandula angustifolia (Lavender True) flower oil,* Pogostemon cablin (Patchouli) leaf oil,* Cananga odorata (Ylang Ylang) flower oil,* Salvia sclarea (Clary Sage) flower oil,* Boswellia carterii (Frankincense) gum oil*.
Synthesis Organics offers the highest therapeutic quality certified organic essential oils in the world.

• The following Quality Control (QC) tests are performed on every batch of essential oils we use:GC/MS (Gas Chromatograph/Mass Spectrometer), Appearance, Colour, Odour, Specific Gravity, Refractive Index, and/or Optical Rotation.

• Technical data is also assessed on Product Specifications, Certificate of Analysis, Material Safety Data Sheets, Organic Certifications, and Product Declarations.

• Each oil has a batch-specific Certificate of Analysis that allows full traceability and guarantees the authenticity of the product.

• Our sources are third party audited to the Australian National Standard for Biodynamic and Organic Produce by the ACO.

• All of our products come with a 100% Satisfaction Guarantee.
The stone labels on our essential oil bottles are made from 100% post-consumer recycled marble waste, and the bottles are made with biophotonic violet glass for optimum preservation and energetic benefits. These bottles are infinitely recyclable so we are able to offer a refill service.

Just select the refill option on our website, then send us your empty bottle. We will clean and refill it, replace the label if necessary, and send it back to you. The refill option discount should more than cover the cost of your shipping back to us, especially if you refill several bottles at a time or take advantage of our FREE SHIPPING offer for purchases over $99.

As part of our Carbon Neutral Commitment, we also offset the carbon emissions of shipping back and forth to keep our planet breathing well.