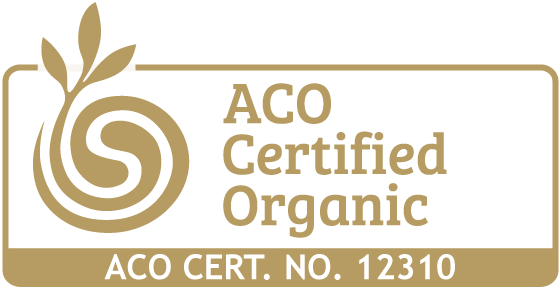 Relax and calm the mind and body.
Balance emotions and support positive feelings.
Encourage connection with self and nature.
Supports restful sleep.

Australian Sandalwood - Eases tension, relaxes body and mind, helps to balance emotions and strengthen focus.

Bergamot - Soothes anxiety and creates a sense of relaxation, happiness and self-acceptance.

Cedarwood - Eases fear, nervousness, tensions and stress.

Rose Geranium - Balancing on all levels, heart opening and creates a sense of trust, balance and comfort within oneself.

Lavender - Known as a calming and relaxing herb and has frequently been used for insomnia, anxiety, depression, and natural stress relief.

Sweet Orange - Nature's antidepressant. Lessens self-doubt, prompts feelings of cheerfulness and creativity. It is most commonly known for its wonderful uplifting and calming scent. It is said to inspire creativity, joy and happiness. Ideal to use when creating joyful warm spaces.
Roll onto pulse points (wrists, ankles, temples, third eye, heart chakra and behind ears) to experience the aromatherapeutic benefits.

To deepen the experience, roll onto palms of hands, then close your eyes and bring palms up to face, taking 3 deep breaths to clear and calm the mind.

Can also be used as a subtle perfume.

Store below 30℃ and away from direct sunlight. To ensure skin compatibility, patch test first. If irritation occurs, discontinue use and seek medical advice.
Cocos nucifera (Coconut) fractionated oil*, Lavandula angustifolia (Lavender True) flower oil*, Cedrus atlantica (Cedarwood Atlas) wood oil*, Citrus sinensis (Sweet Orange) peel oil*, Pelargonium roseum (Rose Geranium) flower oil*, Citrus aurantium bergamia (Bergamot) peel oil (Bergaptene-Free)*, Santalum spicatum (Sandalwood Australian) heartwood oil*.
Synthesis Organics offers the highest therapeutic quality certified organic essential oils in the world.

• The following Quality Control (QC) tests are performed on every batch of essential oils we use:GC/MS (Gas Chromatograph/Mass Spectrometer), Appearance, Colour, Odour, Specific Gravity, Refractive Index, and/or Optical Rotation.

• Technical data is also assessed on Product Specifications, Certificate of Analysis, Material Safety Data Sheets, Organic Certifications, and Product Declarations.

• Each oil has a batch-specific Certificate of Analysis that allows full traceability and guarantees the authenticity of the product.

• Our sources are third party audited to the Australian National Standard for Biodynamic and Organic Produce by the ACO.

• All of our products come with a 100% Satisfaction Guarantee.
The stone labels on our essential oil bottles are made from 100% post-consumer recycled marble waste, and the bottles are made with biophotonic violet glass for optimum preservation and energetic benefits. These bottles are infinitely recyclable so we are able to offer a refill service.

Just select the refill option on our website, then send us your empty bottle. We will clean and refill it, replace the label if necessary, and send it back to you. The refill option discount should more than cover the cost of your shipping back to us, especially if you refill several bottles at a time or take advantage of our FREE SHIPPING offer for purchases over $99.

As part of our Carbon Neutral Commitment, we also offset the carbon emissions of shipping back and forth to keep our planet breathing well.