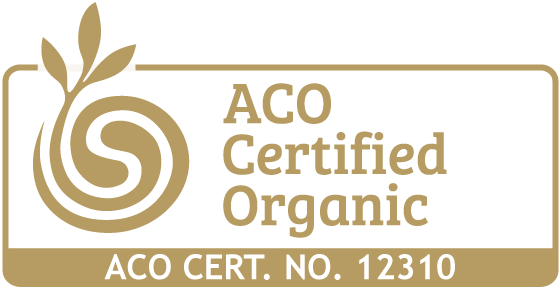 Manifestation ritual for you to practice:

1. Prepare: Infuse your Radiance Tea and have a beautiful tea cup and small bowl for mixing your anointing oil ready. Remember that abundance is already present in all of us, and the more present we are the more we can expand into it. So make a cosy nook, and turn off all devices and distractions for this precious moment for you.
2. Pour your Radiance Tea and for a moment hold your cup close to your heart, close your eyes, and take in three long breaths. Open your eyes and have a sip of tea.
3. We start with a meditation to come into connection with our radiant heart. The power of Leo season enables us to more easily reside in our true heart, where we know our true heart's desire, yet this meditation and practice is potent at any time of year. Close your eyes once more and allow your attention to settle on your heart. Breathe slowly for a further 8 breaths, seeing the breath radiate out from your heart and come back into a single golden dot in your heart. You have now purified and activated your heart. Open your eyes and have some more tea.
4. Explore your true heart's desire to set your golden manifestation intention at this time. What do I truly want to be? To experience? To do? To behold? The first thing that comes is perfect. If a limiting belief also surfaces, this is an excellent tool - flip the belief into an affirmation to become your daily mantra. For example; if you hear "that's not possible for me" create a mantra that encapsulates your desire and the reverse of the belief such as: "Deep peace is possible for me now".
5. Pick up your Essential Massage Oil and Abundance Essential Oil and feel the Light energy present in these products. Into your little bowl place 3 pumps of the oil and 3 drops of the essential oil. Hold the bowl and direct your intention into it.
6. Now apply the oil to your skin, which can be over your heart, or forearm, in a figure 8 representing infinity to imbue your intention into your being.
7. Continue to do this daily, and you can also use your oil to massage into your body for a daily healthy practice, each time focusing on your intention.
8. You may also wish to journal how you can create ways for your intention to manifest, and begin to record the ways it does. Hold gratitude for each day, for each manifestation - the large & the small.
Our products are packaged in biophotonic or in post-consumer recycled solid white glass bottles to protect the precious bioactives down to the last drop, while avoiding synthetic preservatives and closing the loop.

The bio-plant labels are made from 100% sugarcane and like the bottles, are recyclable.

The stone labels on our tea and essential oil bottles are made from 100% post-consumer recycled marble waste, and the bottles are made with biophotonic violet glass for optimum preservation and energetic benefits. These bottles are infinitely recyclable so we are able to offer a refill service.

Just select the refill option on our website, then send us your empty bottle. We will clean and refill it, replace the label if necessary, and send it back to you. The refill option discount should more than cover the cost of your shipping back to us, especially if you refill several bottles at a time or take advantage of our FREE SHIPPING offer for purchases over $99.

As part of our Carbon Neutral Commitment, we also offset the carbon emissions of shipping back and forth to keep our planet breathing well.
Please check individual product pages for ingredients and further instructions on how to use.