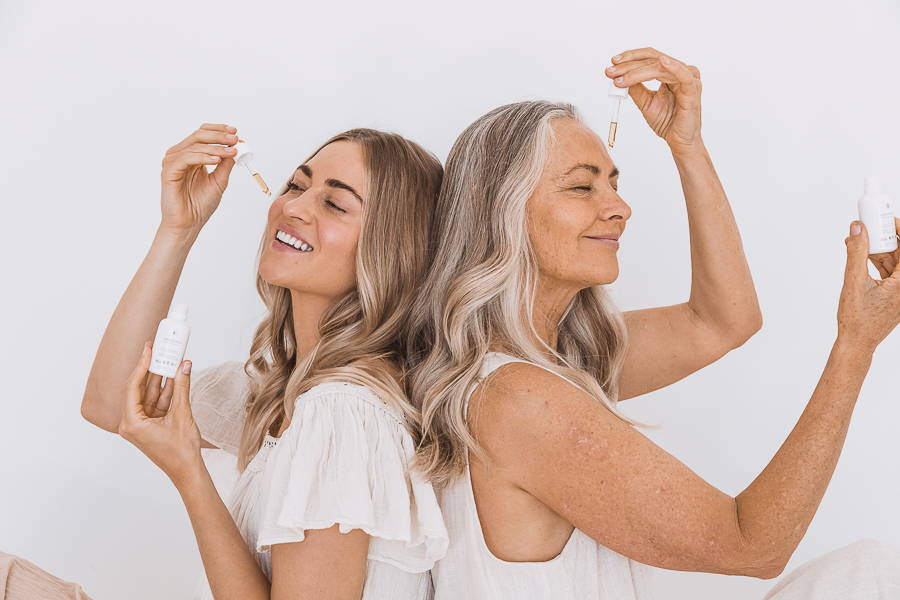 "Mother Nature's Facelift" — How hundreds of natural skincare and aromatherapy lovers are getting their Byron Bay Glow on!
The anxious days, sleepless nights and moments of despair at your mirror in between are over.
The ultimate daily wellness experience is here and it will leave you feeling like you're floating on clouds thanks to the Energy Imbued® technology and aromatics infused in this transformative treatment.
You'll also look like you've come straight from a day spa once the 20 bioactives in the Replenish Elixir have soaked into your skin.
This liquid gold is clinically proven to improve the appearance of fine lines and wrinkles while firming the skin.
Your golden glow awaits...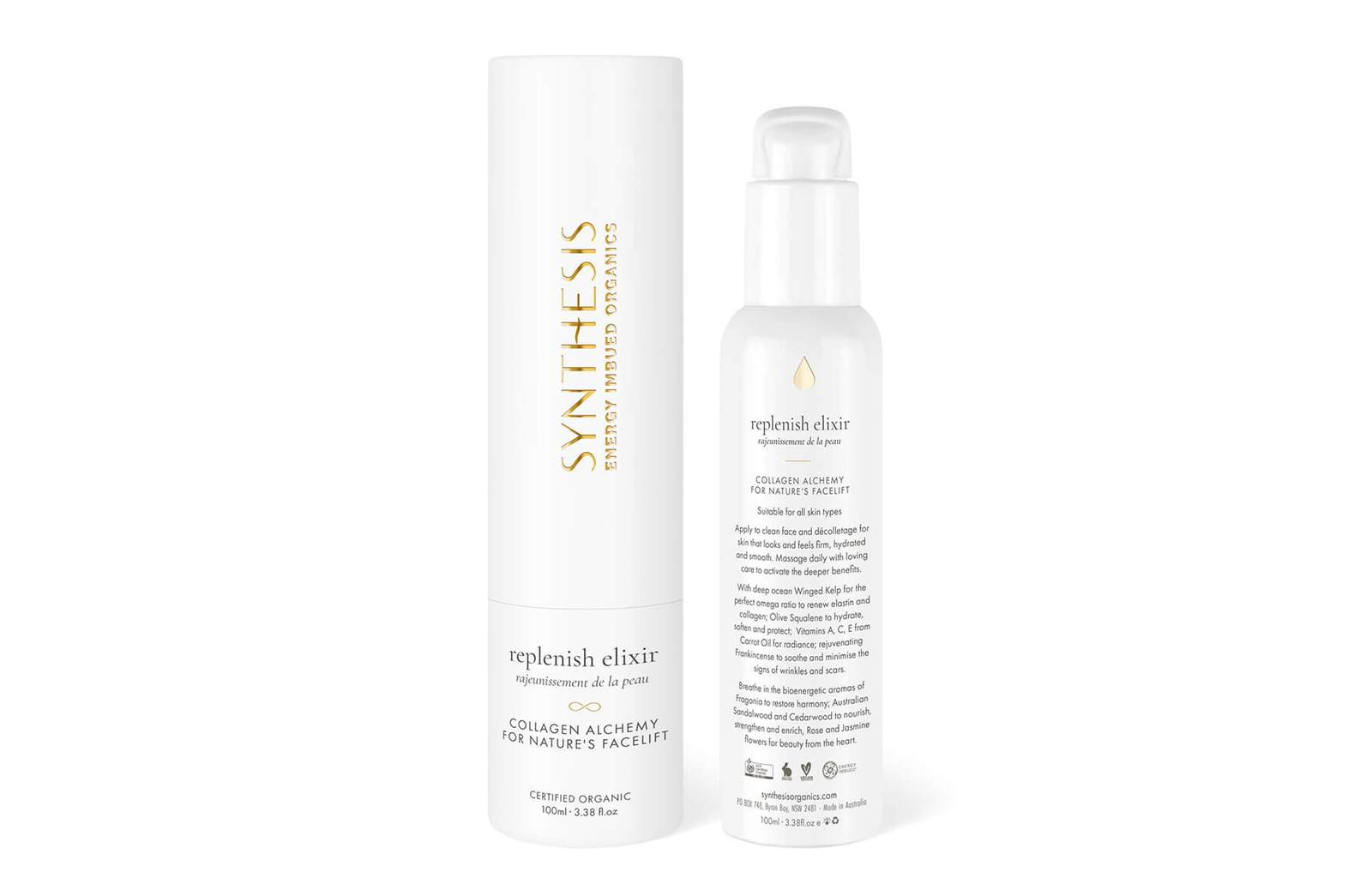 No risks involved. Not satisfied with your results? Money back guaranteed.

These Women Have The Golden Glow...
What makes Energy Imbued® Skincare Different?
Science has proven that emotions and negative thought patterns can have serious consequences on our health and bodies. However, our energy can show these disturbances even before signs of any physical symptoms (like fine lines) take place.
To truly affect change or healing - whether it's our skin or our state of being - then we must address the underlying energetic conditions as well as the physical symptoms themselves. This has always been the open secret to healing, wellness and higher states of being.
Our Energy Imbued® process, a technology in its own right, brings this heart-felt philosophy to life. We use this process to infuse the Replenish Elixir with positive energy which allows it to address things prior to the formation of any skin or wellness concern.
Energetic skincare is the future.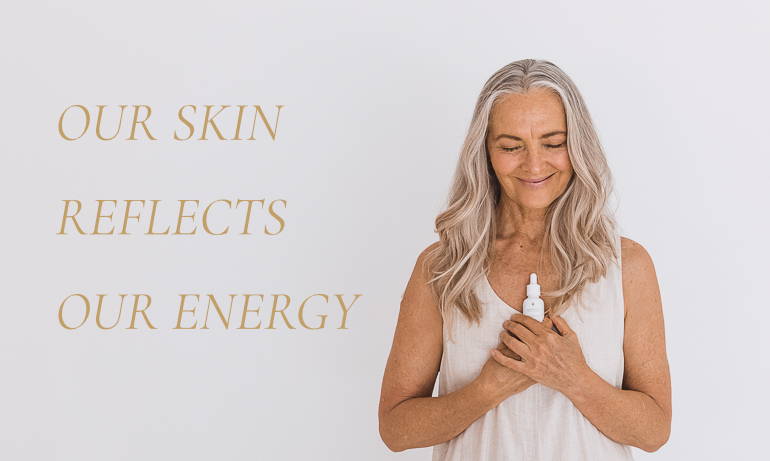 The Replenish Elixir contains 20 potent bioactives to address existing skin concerns. The most powerful ones include:
OCEAN WINGED KELP provides the perfect omega ratio to renew elastin and collagen.
FRANKINCENSE minimises wrinkles and scars for a retinol-like effect without the side effects.

OLIVE SQUALANE  hydrates, softens and protects.

ROSE OTTO for beauty from the heart.

Vitamins A, C, E from CARROT OIL offer radiance.

JASMINE flowers for the radiance of inner and outer peace.

AUSTRALIAN SANDALWOOD  nourishes, strengthens and enriches.

The bioenergetic aromas of native FRAGONIA to restore harmony.

Apply 3 drops of elixir to your hands, rub the elixir around in your hands and breathe in the rejuvenating essential oils. Take your time with this step. Enjoy this moment of peace. Massage the elixir into your face, neck and décolletage. Place your hands on your heart and take a deep breath. Your Replenish Elixir self-care ritual is complete.
Choose which option works best for you
Fall in love or your money back
With all of the Replenish Elixir's 5-star reviews, we're confident you're going to love it too! But just in case, your purchase is backed with a complete money-back guarantee. If you don't fall in love with your Replenish Elixir in the first 30 days, we will completely refund your purchase, no questions asked.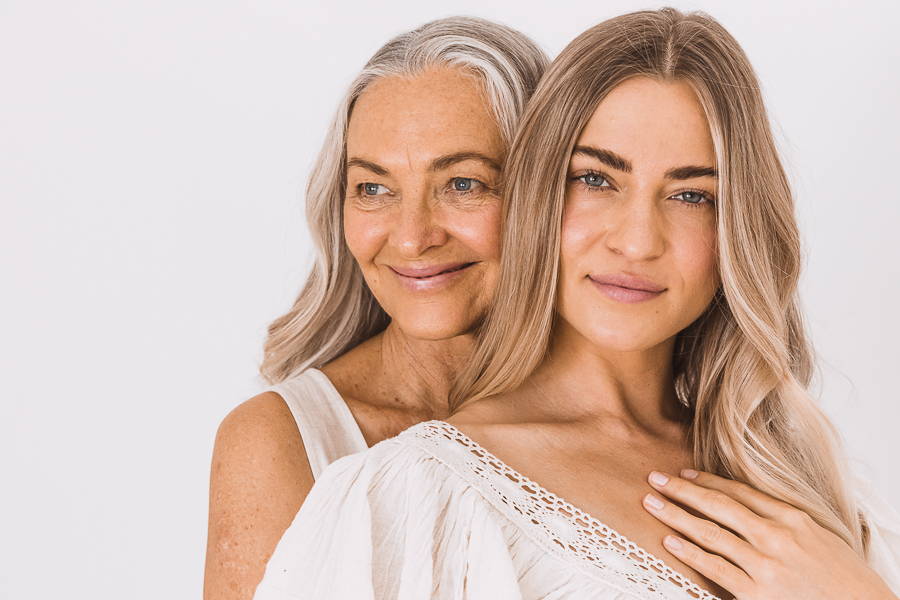 Dr Marc Cohen — Founding Board Member Global Wellness Summit and Extreme Wellness

"It's the consciousness that Theme brings to the company, from the environmental consideration, the indigenous connection, to her Energy Imbued® magic, that makes Synthesis stand out as the organic care range of choice for the most discerning wellness spas."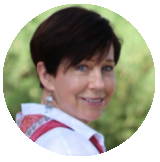 Maria Camille — Author for Les Nouvelles Esthétiques & Spa
"This is the future of our industry, taking our products to a higher level. Rains (founder of Synthesis) uses a proprietary process to energise ingredients, without chemicals or preservatives, to the point of synergy. Products of this nature become an energy source beyond something you put on your skin."
Frequently Asked Questions
How long will it take to receive my order?
Delivery Time: Orders are usually shipped within 1-3 days of being received*. Once shipped, within Australia, standard orders take 1-5 working days to deliver (Please allow 1-2 extra days for rural delivery and delivery to WA.) For all other countries, you can expect delivery of your products within 14 working days or sooner for the express service.
If you have not received your order within 21 days please email us at info@synthesisorganics.com
*If there is a delay in the supply of any of the products you have ordered, we will advise you as soon as practicable. If the goods cannot be delivered within 30 days of your order, we will notify you of this delay so you may either cancel your order or agree a further delivery time with us.
What is your refund policy?
TRY SYNTHESIS ORGANICS 100% RISK-FREE.
We offer a 30-day money-back guarantee, so if for any reason you are not delighted with your purchase and wish to return it to us, we will refund the price you paid for it. As we have formulated our products to synergise naturally with all skin types, a reaction is unlikely. However, if you have experienced a reaction, please let us know the details so we can help you find a solution for your skin condition.
What are the ingredients?
100% Natural Plant-based, 95% Certified Organic Ingredients:
*Macadamia oil, *Camellia Tea oil, *Hempseed oil, *Avocado oil, *Jojoba oil, *Carrot infused oil, Olive squalene, Caprylic/Capric Triglyceride, Winged Kelp extract, *Rosehip oil, *Sea Buckthorn Berry CO2 extract, *Frankincense oil, *Rose Otto, *Jasmine flower, *Neroli flower, *Patchouli oil, *Egyptian Rose Geranium, *Australian Sandalwood, *Cedarwood Atlas oil, Fragonia oil, *Tocopherol (Natural Vitamin E).
*Certified Organic
How long will it take to see a difference in my skin?
You may begin to notice visible results immediately such as improved radiance and hydration. Other noticeable differences will start to appear after three to four weeks of correct and regular use. Results can vary from person to person, dependent upon factors such as skin type, condition and lifestyle factors. The skin has 5 layers in total within the Epidermis. It can take the full cycle from 15 days to 45 days to show the true results of this naturally renewing skin care routine.
What packaging do you use?
We use PCR (post-consumer recycled) solid white glass to optimally protect the actives and precious oils while closing the loop on single-use packaging. Our bio-plant labels are made from 100% sugarcane and are recyclable. The outer packaging is made from biodegradable and recycled paper. You can choose to opt-out of receiving the outer packaging and we will plant a tree on your behalf instead. As part of our Carbon Neutral Commitment, they also offset the carbon emissions of shipping back and forth to keep our planet breathing well.
Choose which option works best for you