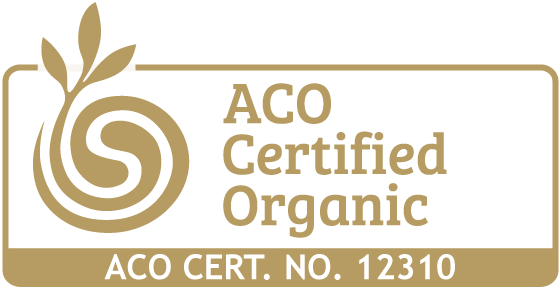 Creates complete viral neutralisation via mechanical kill after 10 min exposure which is what is required for hospital disinfectant. (Nothing kills germs on contact. Even chlorine takes a while). Plus it continues to kill for up to 30mins if allowed to dry on the surface.

- TGA registered and Tested against:
- Staphylococcus Aureus
- Pseudomonas aeruginosa
- Escherichia coli
- Pr. Vulgaris
- Legionella pneumophila
- Brettanomyces
- Aspergillus Niger
- Salmonella
- Lysteria
- MRSA
- H1N1 virus, Candida albicans
- Aspergillus brasiliensis
- Coronavirus

Certified as a Hospital Grade Disinfectant, a Commercial Grade Sanitizer and a Sanitizer by the Therapeutic Goods Administration of Australia.

Made ONLY from certified natural and safe ingredients. All ingredients are found on the US FDA GRAS list.

The Australian Quarantine & Inspection Service, has approved this formula as a Category 6 Sanitizer classification that deems a sanitizer non-rinse due to its low danger risk.

Certified For Organic Input in Australia and New Zealand by the National Association For Sustainable Agriculture, Australia Limited (NASAA) & BioGro NZ.

Can be used as a food preservative.
Spray all over hands and surfaces. Allow to dry. No need to rinse.

Use as a food preservative: Dilute 10% Concoction 14 All-purpose Sanitiser in water, then dip your fruit and veggies in it for 2 min, then let them dry.

Store below 28c and away from direct sunlight.
To ensure skin compatibility, patch test first.
If irritation occurs, discontinue use and seek medical advice.
100%*Certified Organic Ingredients:
70% Organic*Ethanol (Derived from Sugar Cane), *Aloe barbadensis (Aloe Vera) leaf juice, *Vegetable Glycerine,*Backhousia citriodora (Lemon Myrtle) oil, *Cinnamomum zeylanicum (Cinnamon) bark oil, *Mentha Piperita (Peppermint) oil, *Thymus vulgaris (Thyme) oil, *Citrus aurantium dulcis (Sweet Orange) peel pil, *Oreganum Vulgare (Oregano) leaf oil, *Eucalyptus polybractea (Eucalyptus Blue Mallee) oil, *Melaleuca alternifolia (Tea Tree) oil, *Citrus Limon (Lemon) peel oil. Concoction 14
Seven stage purified, structured and Concoction 14 Energy Imbued water: Maximises receptivity of antimicrobial active and adds energetic benefits.

Bitter orange extract, Octanoic Acid, Lactic acid: Highly effective antimicrobial blends, TGA approved, ACO allowable and rinse free food safe.