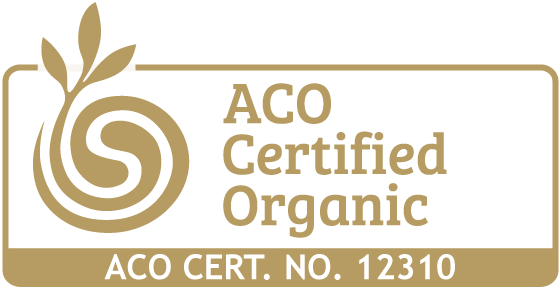 Best suited to dry or damaged hair.

- Ideal for addressing scalp conditions such as eczema. Hair loss. Brittle ends. Frizzy, curly hair.
- Restores the hair's hydration and moisture to soften and restore natural shine.

- Conditions and strengthens dry brittle hair.

- Forms a barrier to prevent moisture loss and protect against free radical damage.

- Rejuvenates scalp condition to stimulate strong, healthy hair growth.

- Anti-inflammatory properties to help heal scalp conditions such as psoriasis and dandruff.
Apply Elixir to finger tips then massage into the whole scalp. Comb through hair, applying enough Elixir to coat thoroughly. Wrap your hair in a warm towel and leave for 30 minutes or overnight. Wash out with bioenergetic shampoo (twice if needed). Finish with bioenergetic conditioner.

Store below 30c and away from direct sunlight.
To ensure skin compatibility, patch test first.
If irritation occurs, discontinue use and seek medical advice.
100% Natural, Vegan Ingredients, 95% *Certified Organic: *Cocos nucifera (Coconut) fractionated oil, *Macadamia integrifolia (Macadamia) seed oil, Phospholipids (and) *Helianthus annuus (Sunflower) oil, *Camellia oleifera (Camelia) oil, *Ricinus communis (Castor) oil, *Salvia hispanica (Chia) seed CO2 oil, *Urtica dioica (Nettle) infused *Carthamus Tinctorius (Safflower) oil, *Lavandula angustifolia (Lavender True) flower oil, *Cedrus atlantica (Cedarwood Atlas) wood oil, *Melaleuca ericifolia (Rosalina) plant oil, *Cananga odorata (Ylang Ylang) flower oil, *Chamaemelum anthemis nobile (Chamomile Roman) flower oil, *Santalum spicatum (Sandalwood Australian) heartwood oil, *Rosmarinus officinalis leaf extract (Antioxidant), Tocopherol (Vitamin E)
Camellia Tea Oil: A natural emollient to soften hair and restore natural shine. Forms a barrier to prevent moisture loss and protect against free radical damage, easing psoriasis of the scalp. Stimulates hair growth and contains Stearic acid which is great for revitalising dull skin and brittle ends.

Green Tea Infused Oil: Rich in antioxidants to stimulate hair growth and prevent hair loss and softens hair. Helps in treating dry, flaky scalp.

Nettle Organic Infused Oil: Rich in chlorophyll to increase hydration and increase red blood cells to rejuvenate scalp condition and promote strong hair growth. Anti-inflammatory to help heal skin conditions such as eczema and dandruff on the scalp.

Avocado Oil: Rich in EFA vitamins and minerals to provide deep nourishment, conditioning and strengthening for hair growth. A natural humectant also locks in hair moisture.

Argan Oil: Rich in minerals, EFA's and vitamins that restore the hair's moisture, leaving hair soft and shiny. Conditions brittle ends and is said to tame frizzy hair. Vitamin E in Argan oil benefits scalp conditions such as eczema and protects against free radicals.

Hair and scalp elixir

After using hair and scal elixir my hair felt strong but soft and shiny

People noticed and I started noticing that my hair seemed fuller

I'm very pleased

5 Stars

I love this Elixir. My scalp was dry and my hair too but when I used the product, my hair changed. It is soft and easy to handel. My scalp looks different. Looks alive. I'm satisfied with the results.

5 Stars

Amazing! Does exactly what it says and is perfect for thin, frizzy hair.

Hair Product Standouts

Good For Dry Hair,

Softens Hair,

Detangles,

Gentle

A gorgeous product

It's such a good product, my hair feels so nice and my scalp has calmed. It's not thick like I anticipated either.
Reviews Loaded
Reviews Added