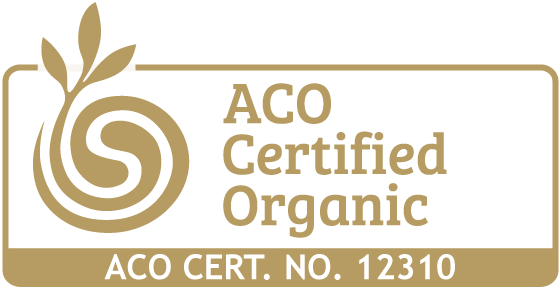 • Supports and protects the immune system.
• Purifies and freshens the air with anti-microbial, anti-fungal and anti-viral properites.
• Supports healthy breathing with naturally decongesting effects on the respiratory system.
• Increases blood flow to the brain increasing concentration and clearing of the mind.

* In light of current concerns over coronavirus (2019-nCoV) and an overall recent increase in exposure to harmful viruses, "superbug" bacteria and parasites, there is no better time to focus our attention on tried and true preventative lifestyle activities to boost our immune system. With a robust immune system, we are much better equipped to overwhelm and repel any exposure to these potentially harmful influences. In this regard, we can all agree about the amazing immune-boosting benefits of certain essential oils. Studies involving essential oils such as those used in our Immunity Wizard blend demonstrated all of them to be extremely effective against influenza virus as well as other germs not friendly to our health.

Lemon Myrtle - Has more antifungal and antibacterial strength than Tea Tree Oil with a zesty fresh aroma. Ideal for concentration, soothing hypertension, boosting happiness, and removing bad aromas from rooms. It is high in vitamin C and extremely rich in Citral, which gives it purifying and protective qualities.

Cinnamon Bark - A powerful anti-viral and general antimicrobial with an energising aroma that supports overcoming nervous exhaustion. It is used for abundance and warmth of heart, soothes and uplifts the mind releasing negative thoughts, promotes a feel good mood and sexual desire.

Peppermint - Has a powerful cooling and anti-inflammatory effect on the skin relieving inflamed, irritated skin conditions such as eczema, acne and rosacea. Stimulates blood circulation helping to oxygenate organs and skin tissue. Rejuvenates and freshens the mind and uplifts energy to open the heart and mind. The aroma is ideal when digesting your meal, releasing congestion, energising your body or clearing your mind.

Thyme - A powerful antimicrobial. Also supports overcoming lack of direction, blockages, weakness, over-reactivity, intellectual or physical exhaustion.

Eucalyptus Blue Mallee - Known for its antiseptic prowess and its healing, decongesting effects on the respiratory system. Classically used for the treatment of colds, influenza, throat infections and bronchitis. Aids healing of wounds, cuts and abrasions by soothing the area and protecting it from bacteria. The invigorating aroma helps create clean, fresh air and surfaces throughout the home and overcome bad odours.

Tea Tree - A cleansing and purifying essential oil with antimicrobial benefits, making it ideal for your home cleaning or medicine kit as an antiseptic. Ideal for cleansing your body and mind, being active, travelling to tropical climates.

Lemon - Increases concentration, alertness and re-energises the mind and freshens the mood. It is ideal for focusing, concentrating, being active or creating a refreshing atmosphere.

Sweet Orange - Nature's antidepressant. Lessens self-doubt, prompts feelings of cheerfulness and creativity. It is most commonly known for its wonderful uplifting and calming scent. It is said to inspire creativity, joy and happiness. Ideal to use when creating joyful warm spaces.

Clove Bud - Eases aches and pains. It is a sweet, spicy, invigorating aroma with a multitude of healing benefits from physical to energetic. It is used often on festive occasions. It removes negativity and boosts courage so we can focus on joy and living each day to the fullest. Also supports emotional clarity and setting of healthy boundaries.

Disclaimer: Please note, the products of Synthesis Organics are not claimed to be a treatment or cure for any condition or disease. You should seek treatment from a registered physician or health care professional for such matters. We are not making any therapeutic claims for Synthesis Organics products. The indications we provide about each ingredient are for general interest only. We encourage anyone interested in more detail to further research and explore these incredible natural offerings.
Diffuse: Add 3 to 5 drops per 90mL of water in your diffuser and let the therapeutic aroma fill the atmosphere.

Perfume: Apply 1-2 drops to your scarf or the inside of your shirt and wear as a perfume.

Massage: We recommend 10 drops of essential oil per 20ml of carrier oil. Pump a small amount into your palms and rub together to warm and spread. Massage into freshly cleaned skin, using long flowing strokes towards the heart until fully absorbed.

Facial Massage: We recommend 1-2 drops of essential oil per 5ml of facial oil. Pump a small amount into your palms and rub together to warm and spread. Massage into freshly cleansed face, neck and decolletage until absorbed.

Bathing: Add 5 drops of essential oil to 1 tablespoon (0.2mL) of carrier oil; add to bath water and agitate the surface; immerse and enjoy.

Face Masks: Add 1-2 drops of essential oil to 1 teaspoon of carrier oil; dab onto outside of face mask for aromatherapeutic benefits.

Inhale straight out of the bottle for a few seconds throughout the day.

Store below 30℃ and away from direct sunlight. To ensure skin compatibility, patch test first. If irritation occurs, discontinue use and seek medical advice.
Citrus limon (Lemon) peel oil,* Eucalyptus polybractea (Eucalyptus Blue) leaf/stem oil,* Cinnamomum zeylanicum (Cinnamon) bark oil,* Mentha piperita (Peppermint) plant oil,* Melaleuca alternifolia (Tea Tree) leaf oil,* Eugenia caryophyllata (Clove) bud oil,* Backhousia citriodora (Lemon Myrtle) leaf oil,* Thymus vulgaris (Thyme) flower/leaf oil,* Citrus sinensis (Sweet Orange) peel oil*.
Synthesis Organics offers the highest therapeutic quality certified organic essential oils in the world.

• The following Quality Control (QC) tests are performed on every batch of essential oils we use:GC/MS (Gas Chromatograph/Mass Spectrometer), Appearance, Colour, Odour, Specific Gravity, Refractive Index, and/or Optical Rotation.

• Technical data is also assessed on Product Specifications, Certificate of Analysis, Material Safety Data Sheets, Organic Certifications, and Product Declarations.

• Each oil has a batch-specific Certificate of Analysis that allows full traceability and guarantees the authenticity of the product.

• Our sources are third party audited to the Australian National Standard for Biodynamic and Organic Produce by the ACO.

• All of our products come with a 100% Satisfaction Guarantee.
The stone labels on our essential oil bottles are made from 100% post-consumer recycled marble waste, and the bottles are made with biophotonic violet glass for optimum preservation and energetic benefits. These bottles are infinitely recyclable so we are able to offer a refill service.

Just select the refill option on our website, then send us your empty bottle. We will clean and refill it, replace the label if necessary, and send it back to you. The refill option discount should more than cover the cost of your shipping back to us, especially if you refill several bottles at a time or take advantage of our FREE SHIPPING offer for purchases over $99.

As part of our Carbon Neutral Commitment, we also offset the carbon emissions of shipping back and forth to keep our planet breathing well.